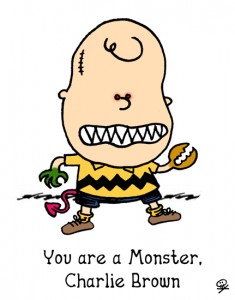 This is just a random doodle that ended coming out of my pen.
I have no idea what spawned this creature, but I kinda like him.
In a strange way, it kind of seems plausible….
After all, those peanuts kids did not age over a fifty year period.
Any rational person would therefore deduce that they are witches, or possessed by demons.