MAR 1, 2010:
Some other possible characters that may appear in the McHorne comic (when I finally find time to start it) can be seen in the gallery below. Not all of these guys will make the cut, so I thought it may be best to show them off while I can.

FEB 14, 2010:
McHorne loves you.

JAN 12, 2010:
McHorne loves skydiving. He does it as much as he can.
What? Have you never gone jumped out of a helicopter with a dry martini & a shark with a laser gun attached?
If not, then you sure don't know how to have fun!!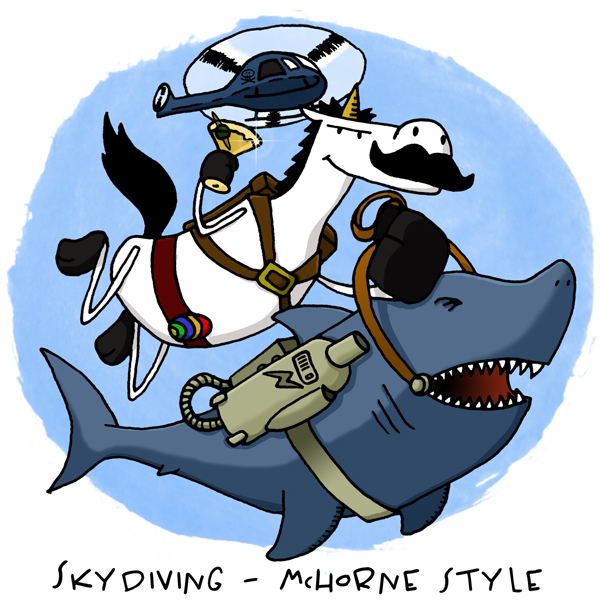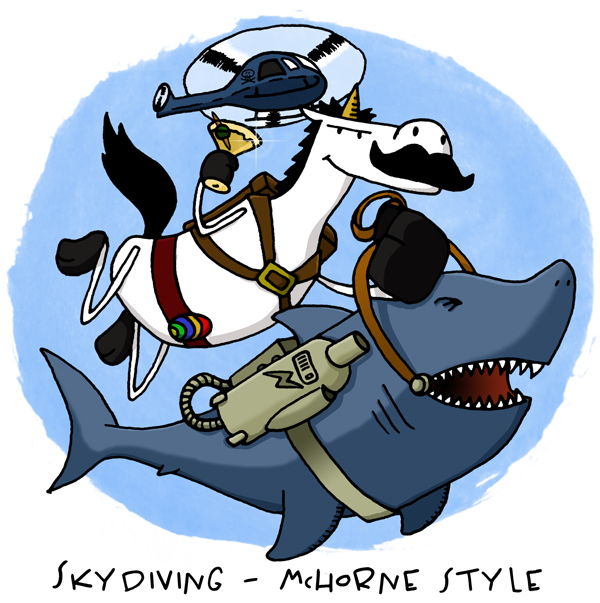 DEC 7, 2009:
Here is a comic I did of McHorne, which was spurned by this tweet.  (#webcomicsfistbump)
It proves without a doubt that even Chuck Norris can get his ass Knocked Out, if you have the right equipment.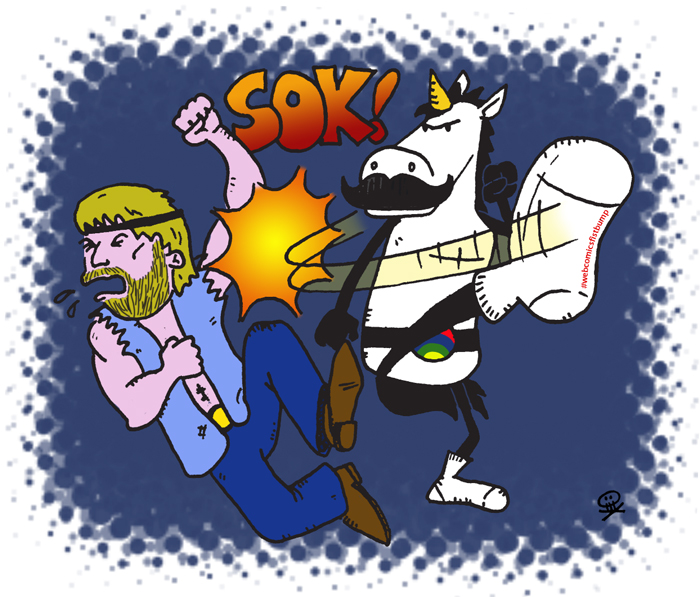 NOV 12, 2009:
It is Movember, and there are many, many moustaches currently being sported by men who have no previous experience in taming and presenting a 'stache in the best way possible.
For these reasons and more, Hurricane McHorne, the 'stache-icorn, has decided to share his "Tips for a Winning Moustache" with you. Read and Learn.
By the way – If you would like to donate to the Agent-X Movember fund, please go here.
I'm growing a Mo for #Movember to help the fight against prostate cancer & men's depression.
All Donations will be sent a special McHorne illustration that you cannot get anywhere else!
To read the comic at a larger size, just click on it.
Thanks! Leave a comment if you want to.