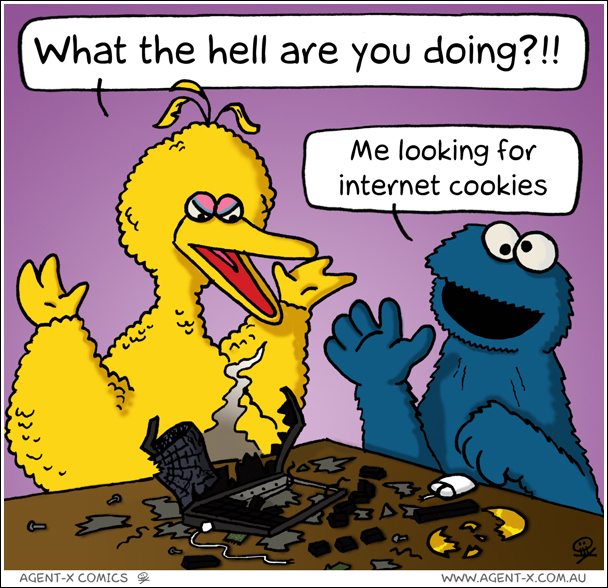 Would internet cookies taste like chips?
This comic is my way of saying Happy 40th Birthday Sesame Street!
Like many other children around the world, I grew up with the Sesame Street Gang.
They taught me the following important life lessons:
– vampires are only really interested in counting, not blood sucking
– monsters are friendly & always hairy
– if you leave garbage on the sidewalk, grouchy creatures will infest the bins
– counting should not stop at ten. It needs to go to twelve.
– a bath is not complete without a rubber ducky
– waiters have the most amazing memories & can get everything wrong without fear of being fired
– Super Grover is the most awesome, yet useless superhero ever (and he is cute too!)
– Mr Hooper is not coming back 🙁
Thank you Mr. Henson.  Thank you all the actors, producers, writers, puppeteers, techies, and musicians that have brought Sesame Street to life for so many children for so long.
By the way – what the hell is Snuffleupagus anyway???
Leave me a comment if you know.