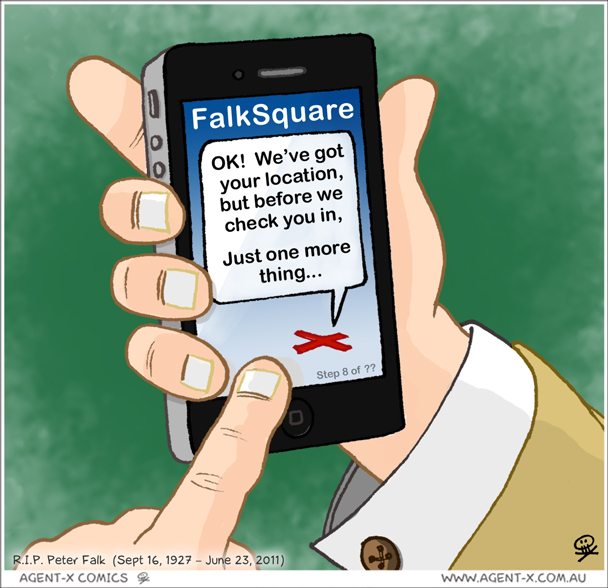 A tribute comic to Peter Falk.
This comic was something that came to me after hearing the news of the death of Peter Falk on June 23rd, 2011.
Peter was most famously known for his portrayal of Lt. Columbo on TV.
I used to love watching Columbo when I was younger and I believe that even though Peter ended up being very typecast after playing this role, he made it his own. It is a truly unique character and one that I believe will never be able to be done as well as the original.
(I feel the same way about Christopher Reeves portrayal of SuperMan)
There are very few actors today that could end up in a hit TV show that ran for so many years, especially if they had a glass eye.
(At the age of three, his right eye was surgically removed due to cancer.)
As well as an actor,Peter was also an artist. A man of many talents, who never let anything stop him.
It was terrible to think that Peter did not even remember his time as Columbo, due to dementia in his later years.
And although I am saddened by the news of his passing, I will be happy that he taught me a very important life lesson when growing up – keep asking questions until you figure out the answer.
Oh, and just one more thing…..