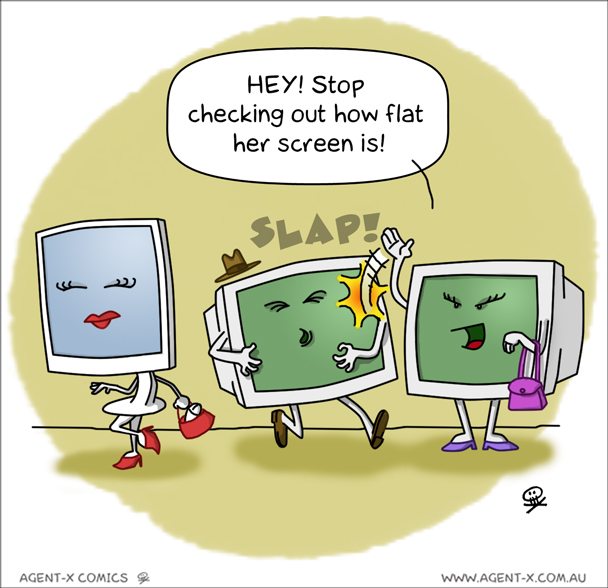 I bet every married man can relate to this comic.
Sometimes you look. Sometimes you get caught.
And you were not even looking at another woman, or her *parts* – you just happened to be glancing in the same direction that another woman was.
And even if there was another woman, you would only have been looking at her jewellery, purse or dress, whilst thinking "My wife would look great in that. I should buy her a dress/purse/jewellery just like that."
Yep, once you are married, you never have to look again.
You have all the woman you can handle. (trust me).
……Oh, Hi honey! I did not know you were reading my post….