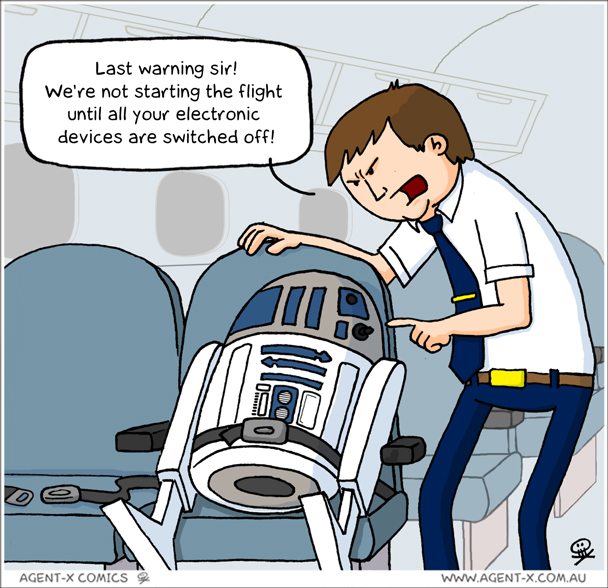 Poor R2D2 is never going to build up his frequent-flyer points by flying commercial airlines.
Anyone who has flown has been through the experience of having to turn off their phone or iPod during Takeoff and Landings.
Despite what many people think, this is not really due to the devices interfering with the aircraft's instruments.
Actually, the main reason is so that you will pay attention when the flight attendants give their safety announcement.
Modern aircraft have all been updated to be able to handle the impact of other electronic devices being active on board, these days.
So, for the most part, leaving your smartphone on will not cause the plane to crash.
Although, it COULD still happen, so why risk it?
What I don't get is why the flight attendants ask you to raise the window shades before landing.
Why?  Does the pilot need to be able to see out the windows to land the plane?
If so, then I am seriously misinformed about how pilots fly aircraft.