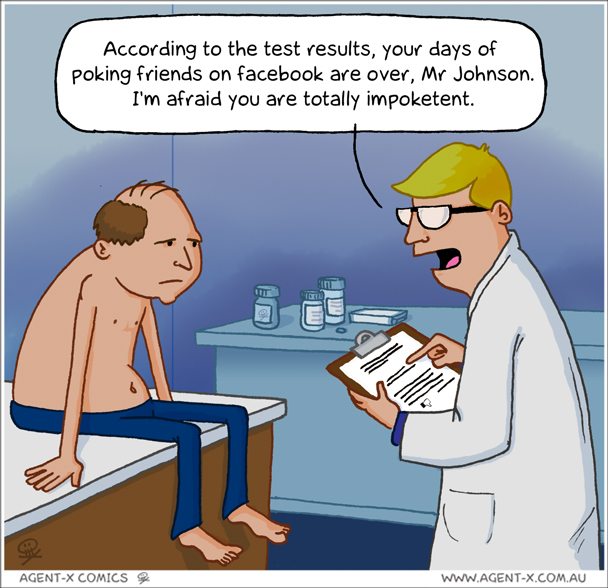 The facebook poke is a funny old thing.
It does so much and so little. It is always there, but sometimes you just can't be bothered touching it.
Some people absolutely love a good poke. They are up for it anytime – day or night.
For others, however – well, they tried it once and it just was not as satisfying as they had expected.
Will the poke ever go out of fashion?
Or will there always be people out there, somewhere, who will always be poking…?