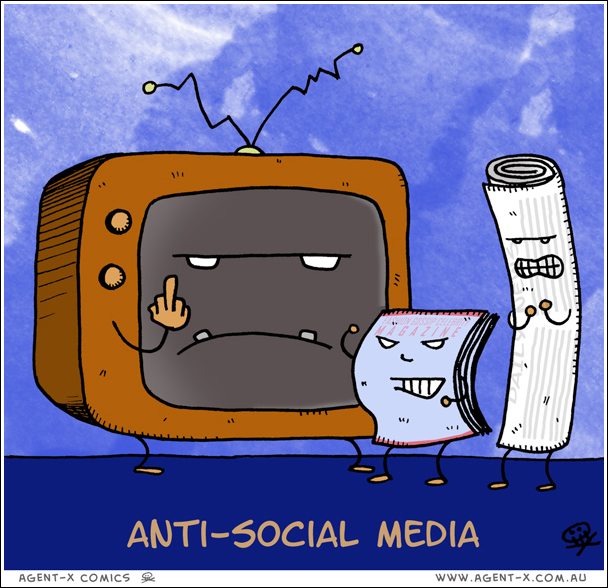 It seems that traditional media bosses and commentators are always criticising online "new media" sites, complaining that they are "stealing audiences" and that new media" is to blame for their falling profits.
Online sources of information such as twitter and blogs, can often make traditional methods of sharing important information seem rather slow and out of touch with audiences.
These "new media" outlet also offer alternatives for advertisers looking to showcase their brand to a target demographic.
Sometimes, existing tradtional media outlet can get very upset and personal in their attacks.
The resulting impression that I get from all of this, is of the "old media" coming across as a bunch of very anti-social grumps, getting angry at silly little things.
Placing blame instead of looking for solutions.
Resisting change for nothing more than a fear of looking like they may have something new to learn.
It is all pretty rediculous, I believe.
Can't we all just get along?
That is the reasons of why I drew this comic.
That, and I also really liked drawing the television giving you the finger…..