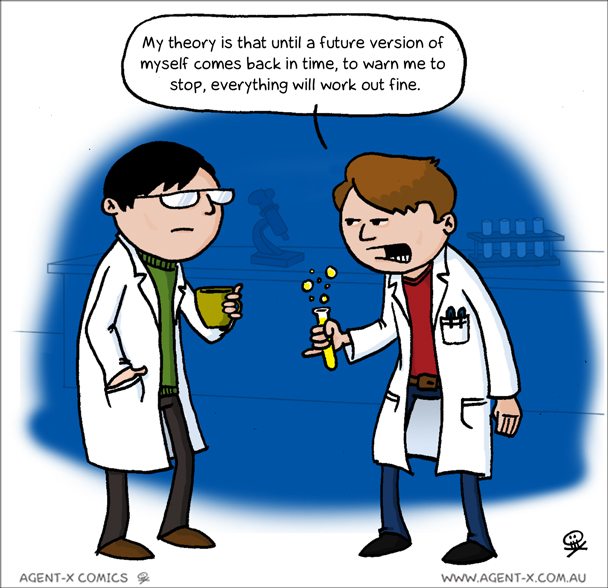 Weird. I use exactly the same theory when I am deciding what to do in my life…
So far, it has not failed me.
Of course, if I could travel back in time, it would probably only be to tell my younger self to keep my Star Wars figurines and my Steve Austin "Six Million Dollar Man" action figure in their original unopened packaging.