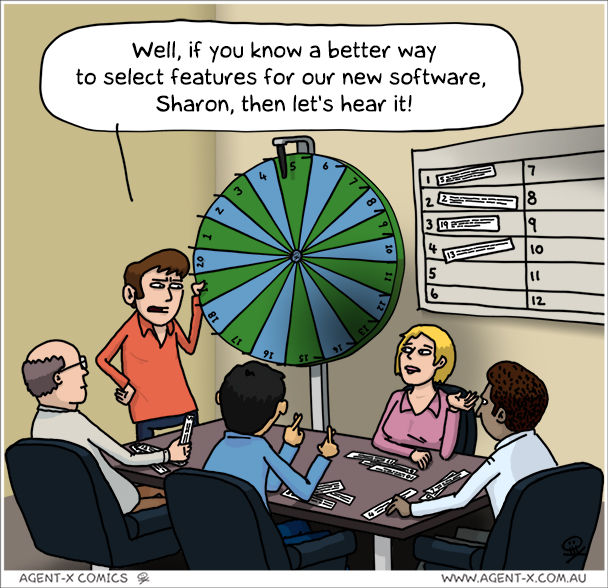 This comic is based on an actual real-life experience.
Ok, well, it wasn't EXACTLY like this, but it sure felt like it at the time. There was a workshop to select the product features of a new piece of software with so many different areas of the business involved that the process got nowhere. Everyone wanted everything and it felt like we were doing what the guy in this comic is doing – a totally random selection of features.
By the way – the product also never ended up getting made (what a surprise!).