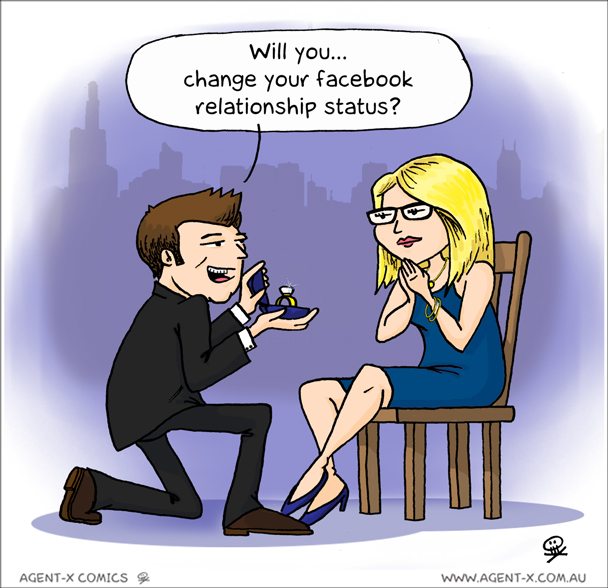 Social media sites and the internet have forever changed how we view modern relationships.
Altering your relationship status on facebook can be as nerve-racking as asking someone to spend the rest of their time with you IRL. (in real life)
When a couple allows the world to see that they were no longer on the market, it is an important step.
For some couples, the "something blue" tradition in the wedding process can even refer to the colour of the facebook logo, as they choose to change their relationship status together on the day of their marriage.