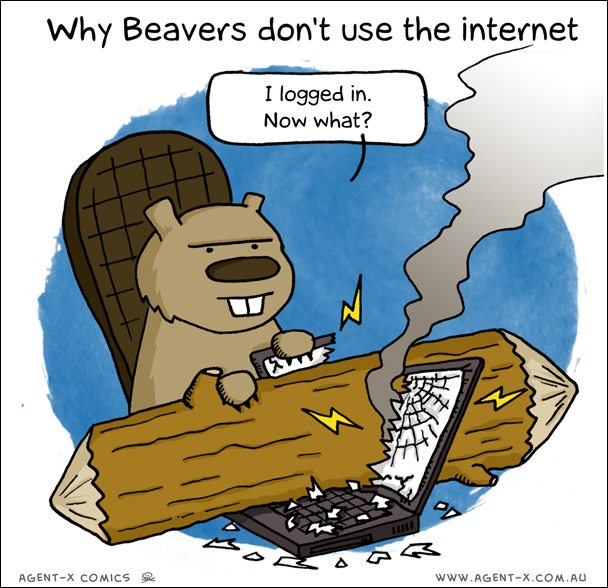 Is this too much wood?
This is just a quick little comic I have done, to add to the site over the weekend.
It forms part of my theme of  "Animals on the internet" comics – which, to be honest, I did not realise was even there.
Looking back over my comics, I can now see this theme and I figure I may as well tag these comics so that anyone else interested in that kind of thing, can check them out too.
There are sure to be more animal themed comics in the future, too.
Just a note – I am including FailWhale in this group, as he is a whale and deserves to be with his own kind.

In case you have not seen it already, check out this excellent animation  by Mukpuddy Animation, titled "The Stallion".
This is the first adventure of Edward the Horse and Warren the Rabbit. Starring Pulp Sport's Bill & Ben.