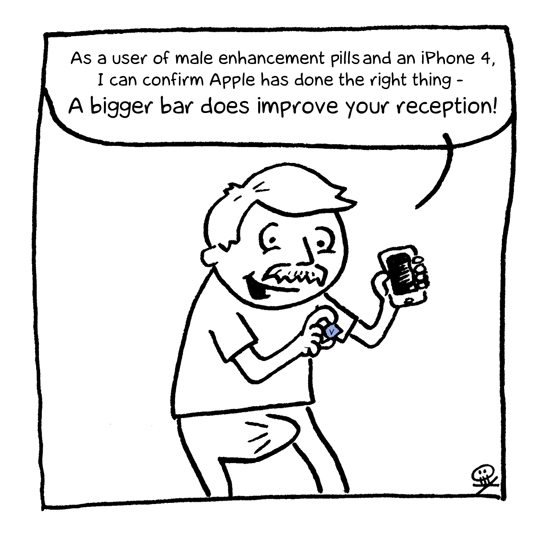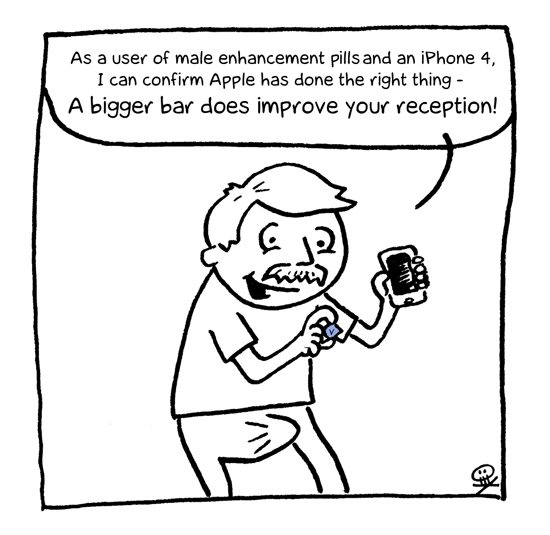 In case you missed the update today about the "enhancements" to IOS 4.1, then have a read about it here.
>> This Is How Much the New iPhone 4 Signal Bars Have Grown
This has angered many, but not me.
I feel a cross promotion with Viagra & Apple is just around the corner. A very well-enhanced promotion with big bars and lots of touch activated fun….