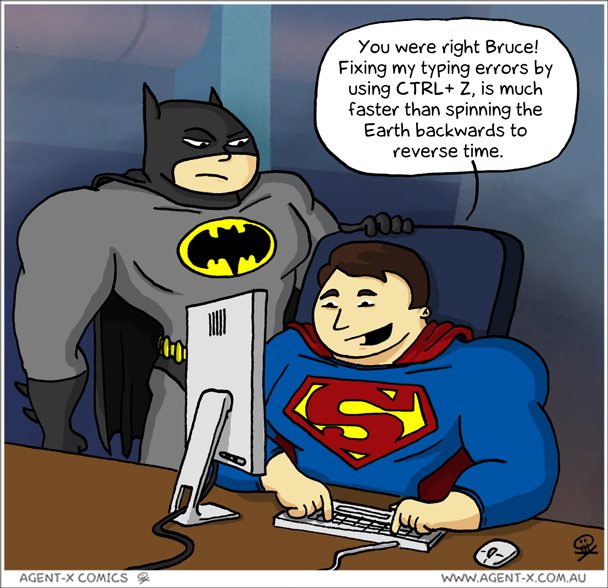 I have been told that there are some people who won't understand this comic.
Although that is nothing new for me, I thought it might be good to explain this one a bit.
The joke in this comic is based on a very iconic scene, from the first "Superman" movie, which starred Christopher Reeve in the role of Superman. Lois Lane gets killed when her car falls into a hole created by a massive earthquake. She dies, buried in her car in the desert. After finding Lois Lane dead, Superman flies around the Earth's perimeter so quickly that it reverses the planet's rotation. After time has rewound to an appropriate point, Superman returns the planet to its original direction.  Lois is now alive again, as are the others who may have perished in the earthquake, and he can then save her before the accident occurs.
You can see the clip of this here:
http://www.youtube.com/watch?v=TjgsnWtBQm0