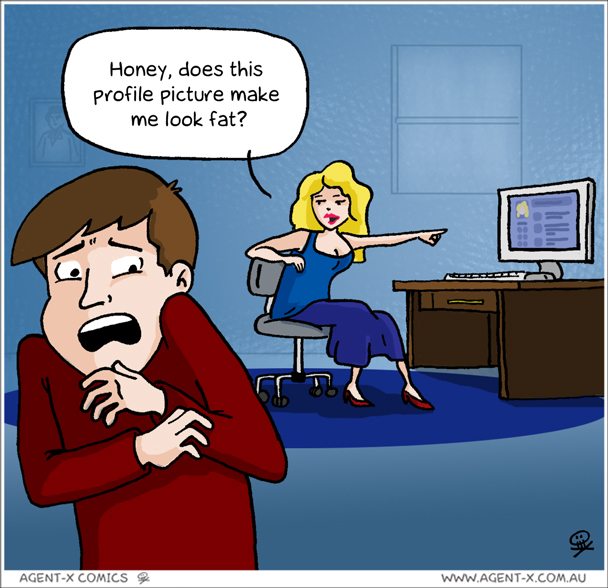 The question that can stop you in dead your tracks. And the internet does NOT help to stop it being asked.
In fact, the internet makes the problem worse!
The genders of the people involved are not set in stone and can apply to anyone, but if you have been in this situation, you know that there is no good answer. There is no retreat. There is no surrender.
I normally just pretend I did not hear it and QUICKLY leave the room. Get as far away as possible.
If you have another way to handle this situation, please let me and the rest of the people on the internet, know about it.
You will be doing a service to all of human kind.