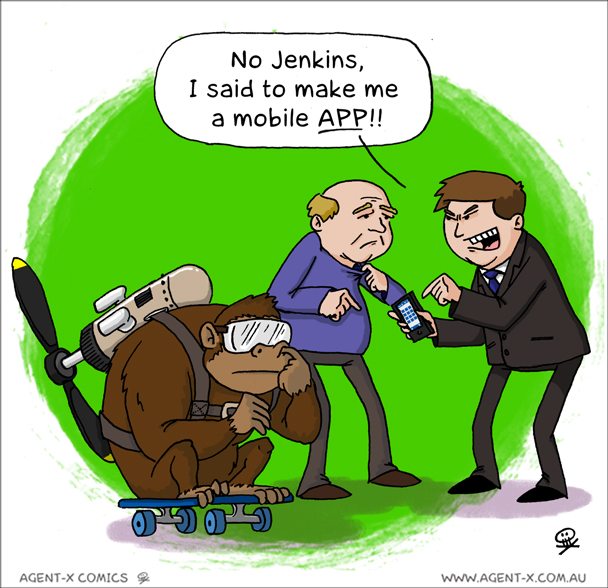 Jenkins can't really be blamed for this mistake.
He is old-school and it is really easy to hear "ape" instead of "app" when you are deafened by the sound of the dial-up modem you still use.
Poor Jenkins….
On a side note, the name of this post is a tip of the hat to a band I really like, called "Simian Mobile Disco".
You can hear their songs and find out more info on their website.
I particularly love their song "Audacity of Huge". Check it out on youtube here.