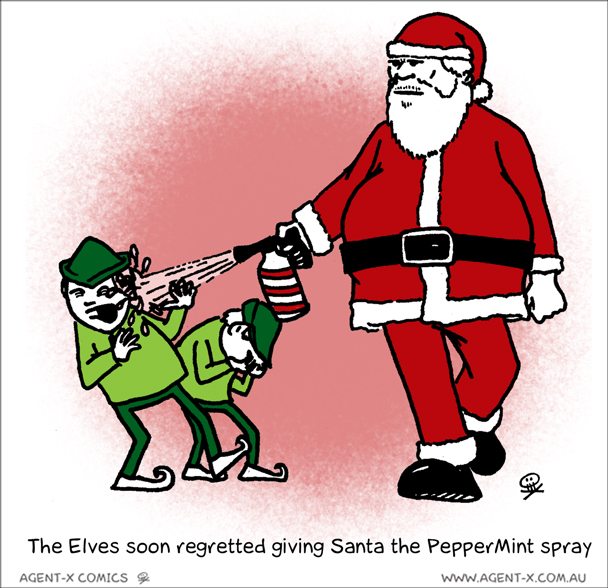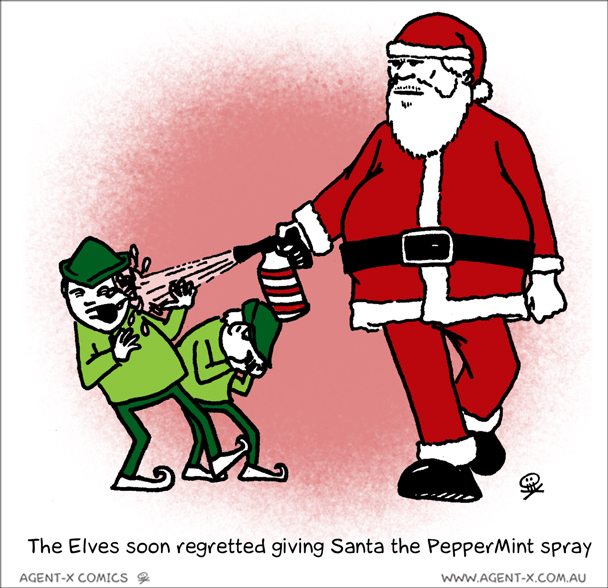 That Peppermint spray is tasty but painful!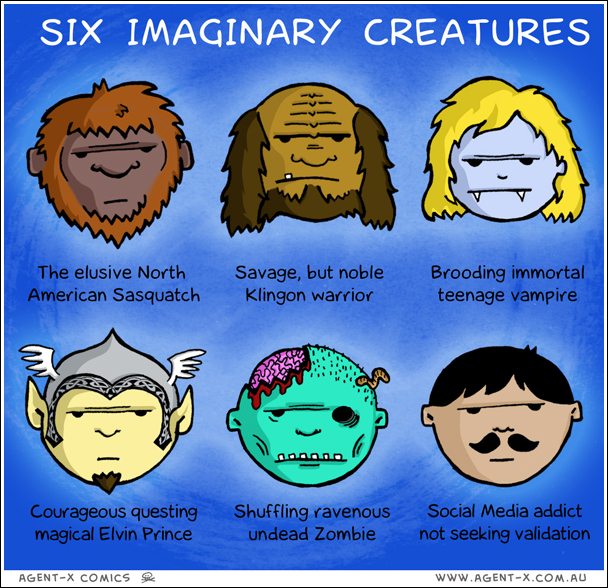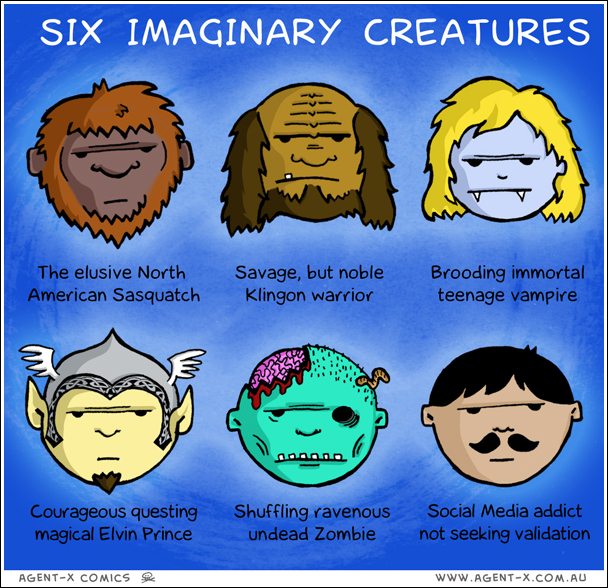 This comic contains six things that do not exist.
The internet, and modern media in general, has allowed myths and fantasy to flourish, spread and crossover into believed fact like never before in human history.
Sure, there have always been those that believe in the creatures that hide in the shadows. And many would say that despite what you may personally believe, it is unwise to refute the belief in these creatures, as it tempts fate.
After all, they are based in fact somewhere, right?
Even shakespeare added the quote to Hamlet:
"There are more things in heaven and earth, Horatio, Than are dreamt of in your philosophy."