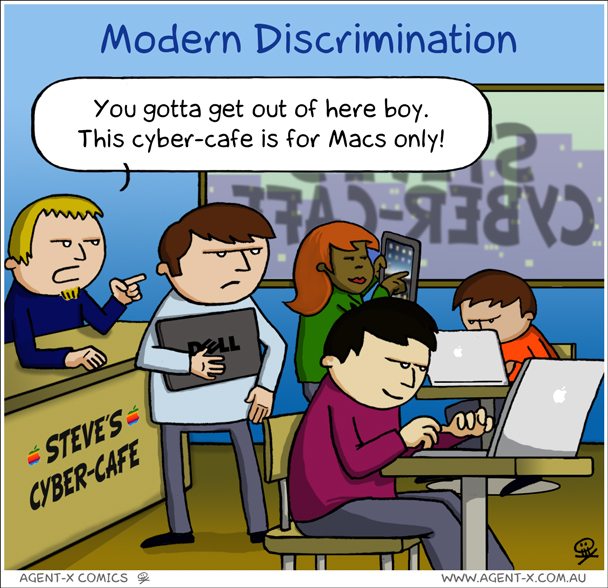 What side will you be on when this happens?
Take a look around and you will see the signs of the segregation that is coming. People are picking a side and defending their chosen brand with conviction and a semi-accurate knowledge of the systems inner workings.
If we are not careful, there will soon be whole sections of cities where certain technology manufacturers are totally banned.
Teenagers will meet in secret rooms to look at the "forbidden" systems not allowed by their parents.
And the world will be a shittier place…….
Why can't we just have one unified platform that all manufacturers use, and live in harmony for ever more?