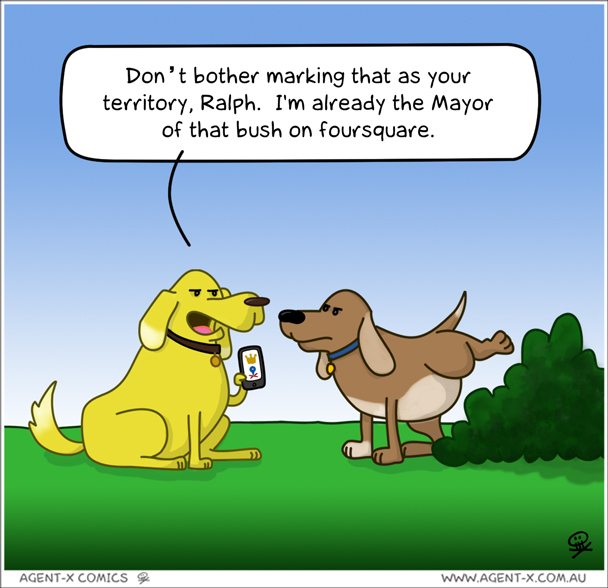 So many location apps. So little time…
There is little doubt that location based applications with social media aspects are the big 'thing' at the moment.
People just love to show where they are and to tell other people about it.
Do not get me wrong – I love a little bit of Foursquare, Places or Gowalla action.
Let's face it though – it really is the digital  equivalent of  marking your territory, and leaving a scent behind to tell others you have been there.
But so what?
Humans (just like animals) have always been territorial. Defining the places we live in and own, helps us define who we are – to both ourselves and others.
And now that I can get a badge to prove I go to my local coffee shop more than you, perhaps I can stop peeing on the door?
nah…