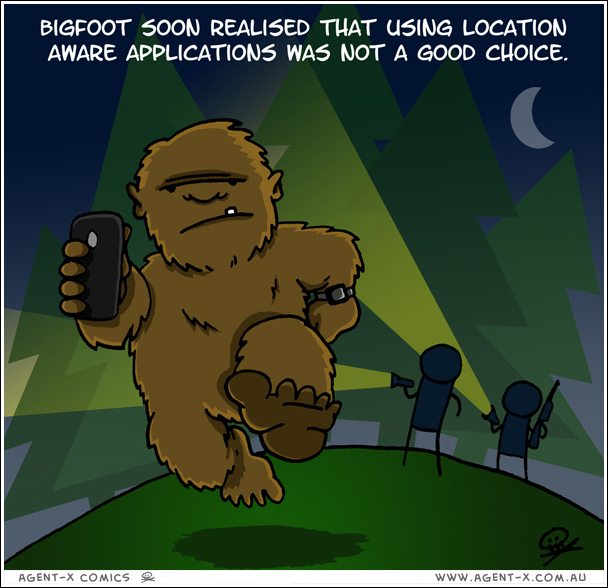 The never ending search for bigfoot is a pastime that many americans do not take lightly.
There are organisations, local hunting groups, research groups, organised tour operators and more – all dedicated to finding the elusive Bigfoot (or Sasquatch).
In this day and age, I find it hard to believe we cannot find this creature.
As I have posulated in my comic, why don't we just leave a bunch of iPhones near the sites they are regularly sighted, and wait until they post a brightkite map link, or show up in our tweetstreams?
Then – POUNCE!