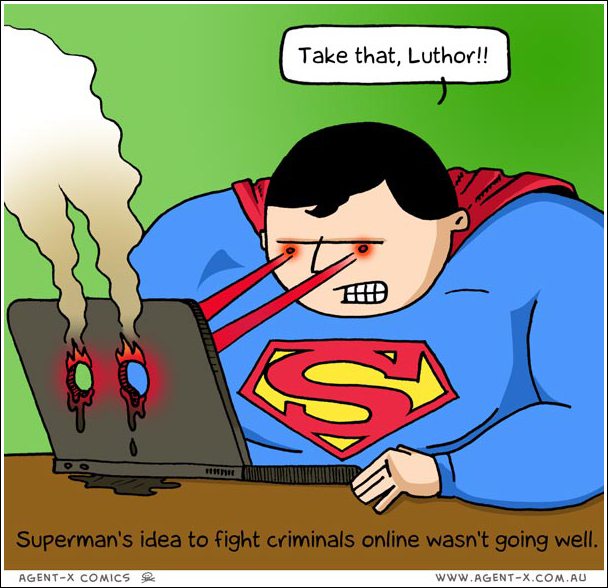 Heat-vision and computers do not mix.
Have you ever noticed that many superheros do not use computers as part of there crime fighting activities?
Now wait on comic book nerds (and I can say that, because I am one too…..)
I know there are exceptions, such as Oracle.
Yes, the Batcave has the Bat Computer.
Ok, the Hall of Justice has a supercomputer.
Sure, Cerebro is a massive super computer too….
What I mean is, why don't they REALLY use them?
They could be getting their own back on the bad guys by flaming them on forums, hacking their bank account details and sending them to Nigeria or just posting their information all over the web to over-expose them so much that they can't do anythign without getting recognised instantly.
The superheros would then not be destroying buildings during a meta-powered battle, or creating massive secret lairs to operate from and thereby generally being drains to the national economy.
I am putting out a call for the caped crusaders to become more realistic for our modern lives.Continue reading Superman tries out online justice