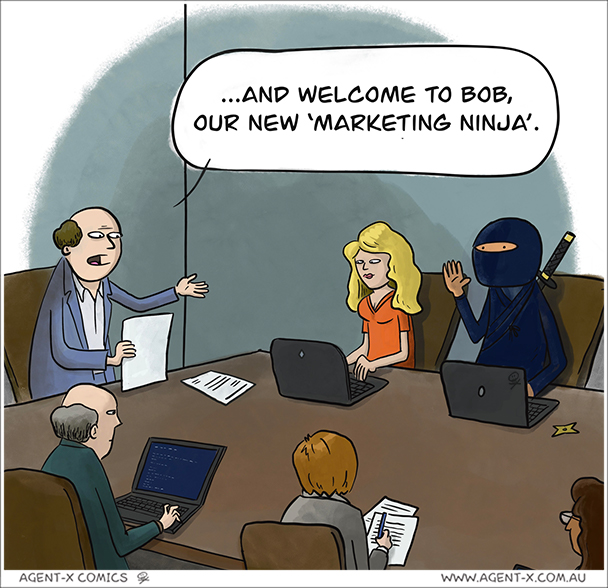 Sadly, adding a specialist term into a Job title or description is still a thing.
Go to any online jobs website and put "Ninja", "Rockstar" or "Guru" in the keywords search to see what I mean.
The worst part is that it makes things really confusing – especially if you are actually a Ninja, A Rockstar or a Guru looking for a job.