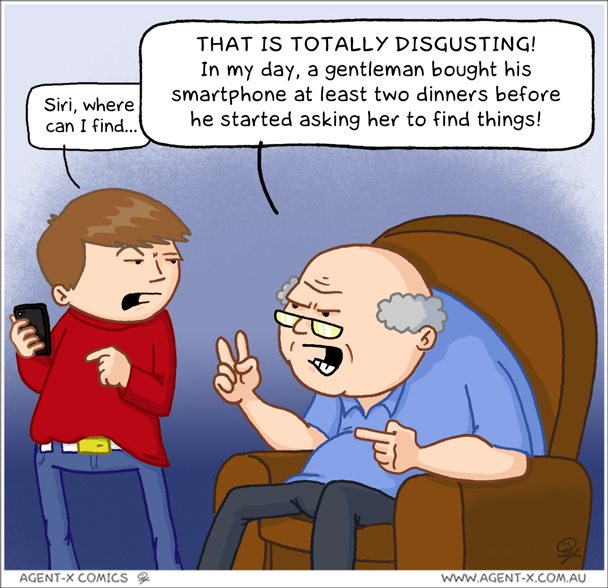 Grandad is back, telling you how it used to be.
You should always respect your elders. They have years of knowledge and experience to share, as well as plenty of useful life  advice.
They can regale you with tales of simpler times – like when Nokias only made phone calls and SMS was something you did behind closed doors with consenting adults.